OpenWithTV for Android TV, Fire TV
Easily share photos and other files from your phone to your Android TV or Fire TV
---
Features:
Photos - Browse through photos on the TV or start a slideshow.
Videos - View videos from your phone on the TV with the included video player.
Documents - View pdf and text files with the included file viewers.
Files - Transfer any file from your phone and open it with another app you have installed on your TV.
Built-in file viewers - The app includes simple file viewers for common file formats(.png, .jpg, .bmp, .txt, .pdf, .url, .webloc). You can also choose a different app to open any file.
Supported Devices:
Any Android TV (Lollipop, 5.0, API 21) or higher.
Google Chromecast TV
Fire TV, or Fire TV Stick.
Android phone app, macOS app (client)
Android TV, Fire TV apps (server)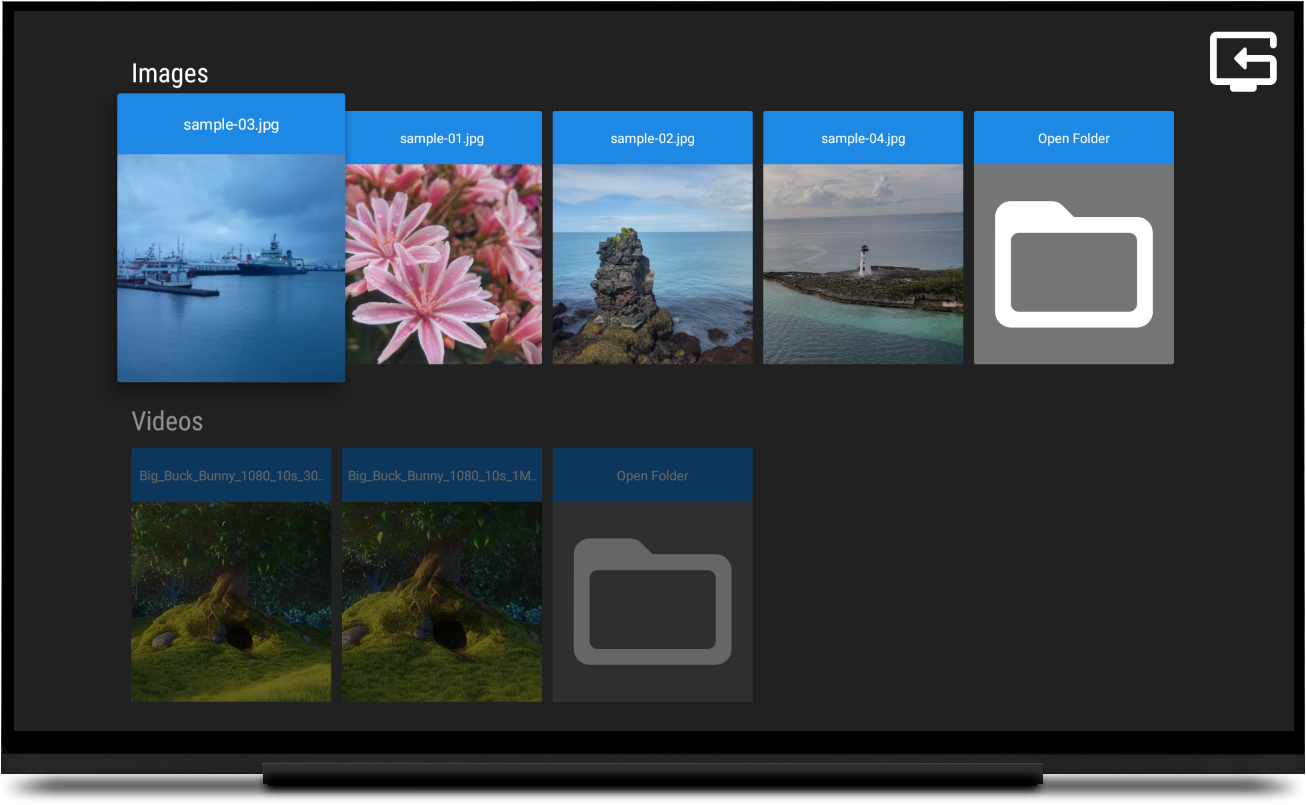 FAQ - Frequently asked questions
---
How do I install the receiver app on the TV?
Search for OpenWithTV on the TV to locate and install the app.
Note: There are also app store image links at the top of this page.
Why is my TV not automatically discovered?
Verify the phone is connected to the same WiFi network as the TV. You can also manually add the TV in the settings of the app.
Note: The TV IP address can be found in the app on the TV under Settings - Network.
I have a VPN setup on my TV. Will the app work?
Yes, the TV will need to be added manually though as the automatic discovery will be unable to locate the device.
Still have questions?
Version History
---
1.2.1
Added support for all Fire TV models.
1.2.0